Studio x Hopelab Logo
Hopelab works with partners to co-create mental health products and services for BIPOC and LGBTQ+ youth.
About Hopelab Studio
Hopelab Studio offers complimentary advisory services to foster positive change in mental health products and services. Each engagement is crafted to elevate our partners' initiatives through the capabilities of the diverse Hopelab team.
Our co-creation efforts encompass:
Collaborative Design to conceptualize, prototype, and test digital solutions.
Insightful Consultation to help partners better understand the needs of key stakeholders.
Impact Assessment including systems mapping and research study design.
Empowering Facilitation through human-centered and systems-oriented processes, with youth and historically resilient communities, to refine products for greater equity.
In addition, Hopelab provides access to our extensive network, connecting partners to Medicaid sector insights, academic resources, research capabilities, and youth-led organizations, driving innovation in mental health and technology.
A strong commitment to adolescent mental health is at the heart of what we do. The Hopelab Studio team is enthusiastic about cultivating improved mental health products for young individuals, particularly BIPOC and LGBTQ+ youth.
The Studio Team
The Hopelab Studio team is a multidisciplinary group of scientists, behavioral health experts, designers, strategists, and researchers. Together, they are committed to co-creating youth-centered, impactful, and scalable mental health solutions, with a particular focus on underserved communities, especially BIPOC and LGBTQ+ youth.
Contact Us
Brief consultations to explore growth opportunities, enhance relationship-building strategies, or gain clarity on project goals. Sessions range from 30 minutes to two hours.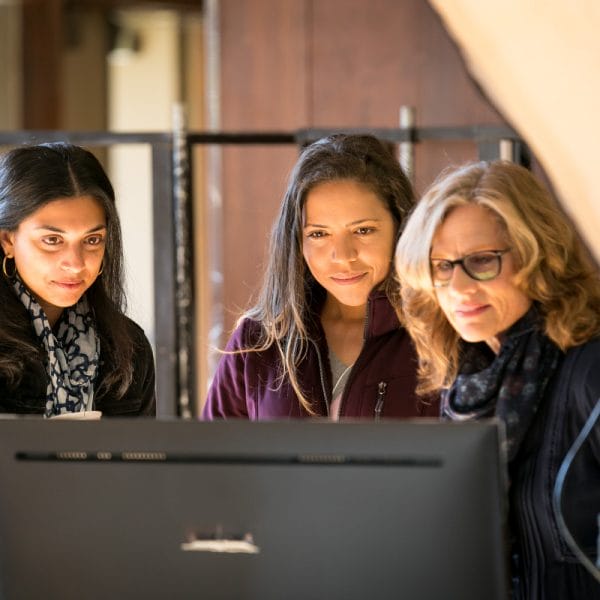 Tailored engagements led by a team of up to four experienced Hopelab staff members, designed to address specific partner needs or challenges. Studio projects encompass activities such as design research, impact evaluation, UI/UX development, and youth co-creation. Project durations range from three to 12 weeks.
Learn by doing with a personalized workshop or training module tailored to the needs of the organization. With expertise in youth co-creation, research, digital health, and design the Studio team provides diverse perspectives when approaching opportunities. Duration: one-hour session to a comprehensive week-long program
Partnering with youth is a critical aspect of creating impactful products, services, and experiences that center on the specific needs and preferences of young people. This guide offers resources, tips, and tools to learn more about co-creation with and for youth.
Prototyping is essential in creating inclusive, supportive, and innovative ideas. This guide offers resources and tools Hopelab uses to ensure we're testing and learning before investing too far into ideas or projects.