Technology that gets kids moving
The success of Re-Mission was a tough act to follow. We'd learned a lot about the intersection between behavioral psychology and the health and well-being of teens and young adults. We'd also learned a lot about the product design process, which would eventually influence the approach that we continue to refine. We knew we wanted to build on the foundational research we'd started to accumulate, and we knew we were hungry for the next challenge. Then we were presented with a challenge as significant as improving cancer treatment compliance: how to get kids more physically active, thereby combating childhood obesity, diabetes, and heart disease.  With Zamzee, Hopelab and our partners created a device-centric, technology-based solution that increased physical activity among kids at scale.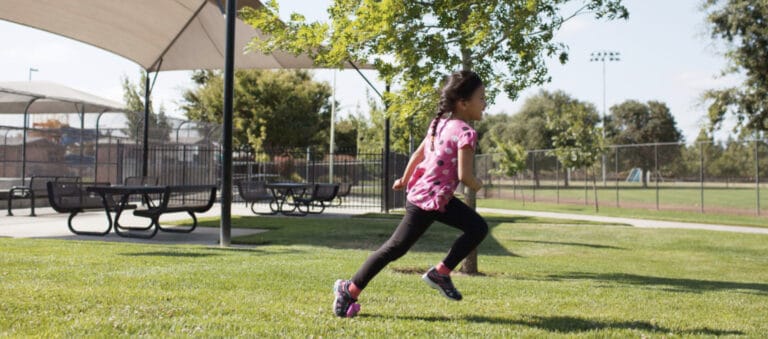 The Research Behind Zamzee
Read about the pilot randomized controlled trial on Zamzee here.
A Moving Proposition
At the time we started working on Zamzee, it was well established that childhood obesity rates were skyrocketing, with TV, video games, and other devices rewarding sedentary behavior. It was also well established that even moderate amounts of physical activity could make a major impact in countering the resulting health threats. The challenge that presented itself (and is still a challenge today) was finding ways to encourage kids to move more. We suspected that we might need to incentivize them in a unique way, but, at the outset of our research, we weren't sure exactly how.  We also suspected that some kind of device, an activity tracker, might be helpful in making exercise more fun. With these ideas in mind, we started moving forward with our research.
Raising a Ruckus
At the heart of our initial explorations was a project called Ruckus Research, in which we immersed ourselves in the lives of young American kids to see what makes them sedentary or active, as well as what motivates them to move. The resulting eight behavioral profiles provided a blueprint from which to design an intervention, Of the eight kinds of profiled kids, three were proven to be more at risk for being sedentary–some were missing out on physical activity because they didn't have opportunities to be active; others were opting out because they weren't interested in traditional exercise; still others were spending the time they could have been physically active playing video games. Armed with this empirically gathered evidence, we designed Zamzee, a wearable activity tracker that measured kids' moderate-to-vigorous physical activity (MVPA) and that would appeal to all of these groups.
As part of the design process, we conducted randomized, controlled studies with more than 1,000 kids to inform product design iterations. Through this process, we improved Zamzee's impact on physical activity levels from a 30% increase in activity to 59%. In our largest study, Zamzee also showed positive impacts on biomarkers related to Type 2 diabetes and heart disease. With these encouraging results, we started the pilot process that would eventually lead to deploying Zamzee at scale.