Rescue Agency is a social change advertising agency focused on promoting healthy behaviors for government agencies. Headquartered in San Diego, CA.
---
Collaborations with Rescue Agency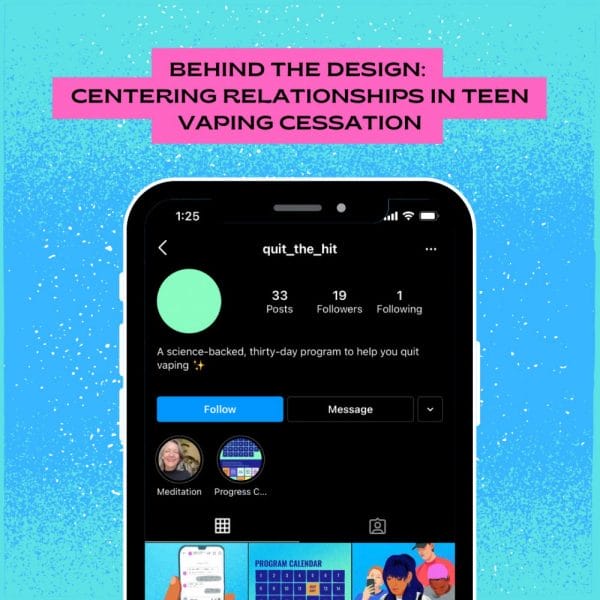 Blending science and human-centered design presented design challenges with co-creating Quit the Hit. So we centered our process on building relationships and helped teens quit vaping.
A 30-day intervention that teaches young people how to quit vaping through group chats on Instagram.