Collaborations with UCSF Center for Tobacco Control Research and Education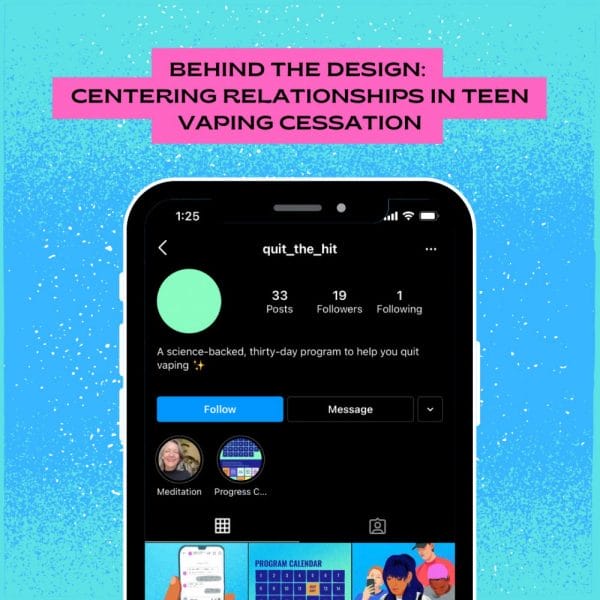 Blending science and human-centered design presented design challenges with co-creating Quit the Hit. So we centered our process on building relationships and helped teens quit vaping.
A 30-day intervention that teaches young people how to quit vaping through group chats on Instagram.